Our Story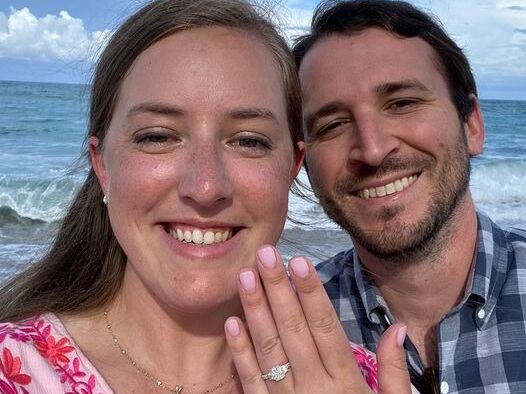 Bobby and Lea both grew up in the same neighborhood attending 5th-12th grade together at Highland Park. While we passed each other in the halls, we never connected during our time together in school. It wasn't until Lea moved back to Texas in 2018 when Bobby and Lea connected. Our first date was at Saint Ann's where we shared wine flights and laughed about different memories from high school.
Bobby and Lea share a love for family and friends, travel, music and food. Over the past few years we've been on some amazing adventures together and look forward to many more. We share our home in the M streets with our dog Emma.
Bobby proposed to Lea on June 1st, 2021. He did a great job making it a wonderful surprise and proposing in Lea's favorite place, Singer Island with just the two of them on the beach.
We are so appreciative of the love and support we've had growing as a couple and look forward to having all our friends and family join us in Dallas to celebrate in June!